Whitepaper-Collection from ZESTRON
Free technical articles, case studies on the topics of PCB cleaning, PCB production and analysis methods for error prevention in the manufacturing of electronic assemblies.
Rely on the expertise of our technical authors and request your individual selection of free ZESTRON technical articles today.




Latest publication:
Increased Reliability through Ion Equivalent and Ion Chromatography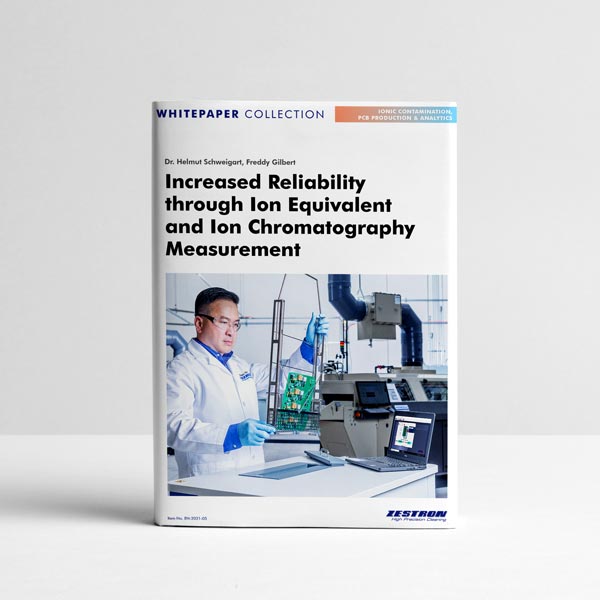 Electronic PCBs are more complex today than ever before and can be found in almost every aspect of life. Whether automotive, consumer electronics, medical technology or aerospace – the demand for reliable and technically flawless electronic PCBs is increasing everywhere.


pcb production / analytics
electrochemical migration / corrosion