Whitepaper-Collection from ZESTRON
Free technical articles, case studies on the topics of PCB cleaning, PCB production and analysis methods for error prevention in the manufacturing of electronic assemblies.
Rely on the expertise of our technical authors and request your individual selection of free ZESTRON technical articles today.




Latest publication:
Jet Printed Solder Paste and Cleaning Challenges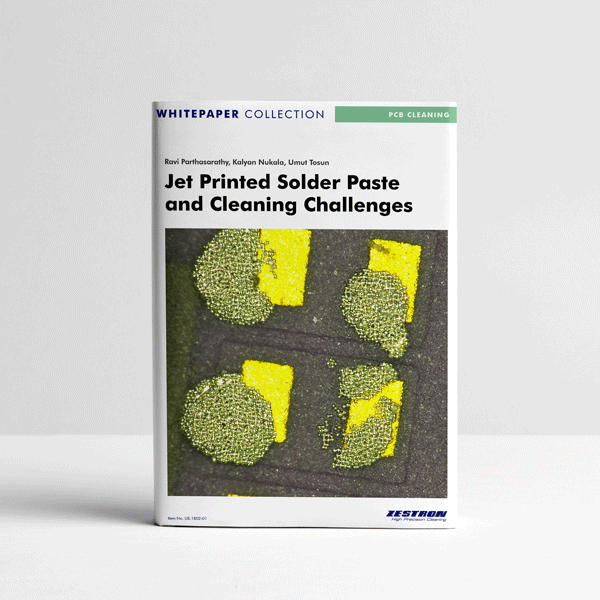 In case of broadband technology, component packages and other devices assembled on the PCBs are ever-shrinking, yet demands for quality, precision and reliability remain the same. Thus, how can manufacturers ensure they are sufficiently clean to meet the stringent quality and reliability demands?


pcb production / analytics
electrochemical migration / corrosion