Whitepaper-Collection from ZESTRON
Free technical articles, case studies on the topics of PCB cleaning, PCB production and analysis methods for error prevention in the manufacturing of electronic assemblies.
Rely on the expertise of our technical authors and request your individual selection of free ZESTRON technical articles today.




Latest publication:
Quality test for susceptibility of encapsulated power electronics to harmful gas corrosion and humidity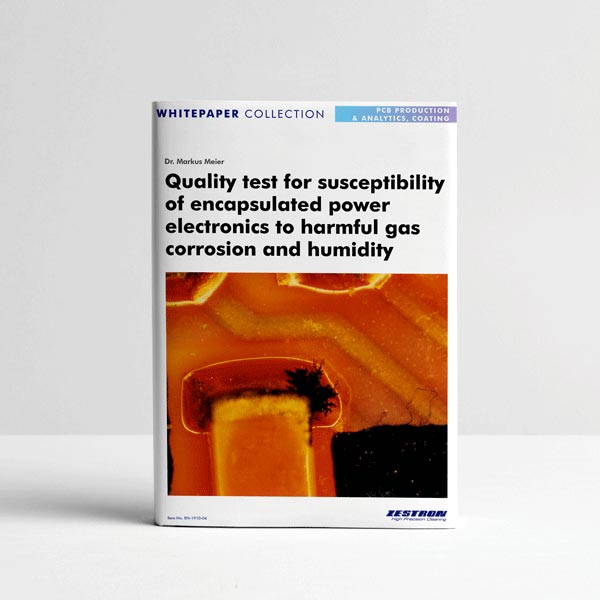 Cracks, but also penetration weak points in molds and pottings of low voltage electronics and power electronic devices result in a drastic shortening of the service life or, in most cases, the immediate failure of the entire circuit.
pcb production / analytics
electrochemical migration / corrosion